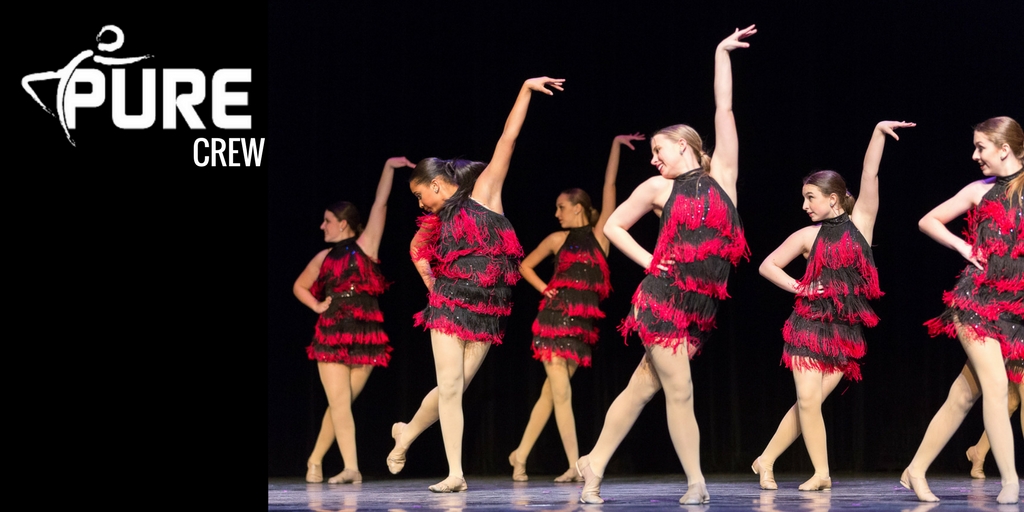 The Competitive Crew Teams provide advanced group training through weekly classes in technique and choreography designed to develop strong dancers who are great performers. A desire and drive to improve skills and to entertain, share, and cooperate with a team are what will make a student in this program feel at home. Students on the Crew Team will learn new skills and improve on technique but will concentrate a great deal on pulling it all together in stage-ready presentations.
Entrance to the Competitive Crew Team is through an audition process that takes place in advance of each new season. The time and financial commitment required from both the student and their family is high with training taking up 5 to 7 hours each week, plus extra rehearsals and events. Students will compete at the novice and pre-competitive level in three competitions each season providing the opportunity to perform in front of an audience and to see other studios perform as well.
Click a link below to learn more about our Crew teams!